"Softwear"
Windows Holiday, 2018
Concept, Art Direction, Fashion Design, Photography, Retouching
---
Client:
Microsoft
Brand:
Windows
My Role:
Concept, Art Direction, Fashion Design, Photography, Retouching (I designed the sweaters, photographed the rollout, and retouched the images for web)
Brief:
Boost fan engagement and brand affinity by throwing a brand like Microsoft into a new culture.
Concept:
What about streetwear, can a brand like Windows exist in that world? It has the cultural following, people on the internet seem to like it... So, what if we made a sweater, a real-life wearable Windows 95 holiday sweater. We can give them away to our most diehard fans and some influencers
surprise-and-delight
style and see what happens.
Agency:
Ayzenberg
Creative Director:
Steven Townsend
Assosciate Creative Director:
Shepherd Wallace
Art Director:
Matt Goldberg
Copywriter:
Paul McNamera
Strategist:
Gabby Cohen
Project Manager:
Kylah Frazier
Social Media Director:
Jonathan Carmona
The internet went nuts!
*Highights: front page of Reddit, HypeBeast, Mashable, Business Insider, PC Gamer and shout out on Q13 Seattle News.
Lucky fans that received sweaters also received a hand-written note asking them to submit pics of their new sweaters using the hashtag: #WindowsUglySweater (<-more)
Some fans couldn't get one, so they made art!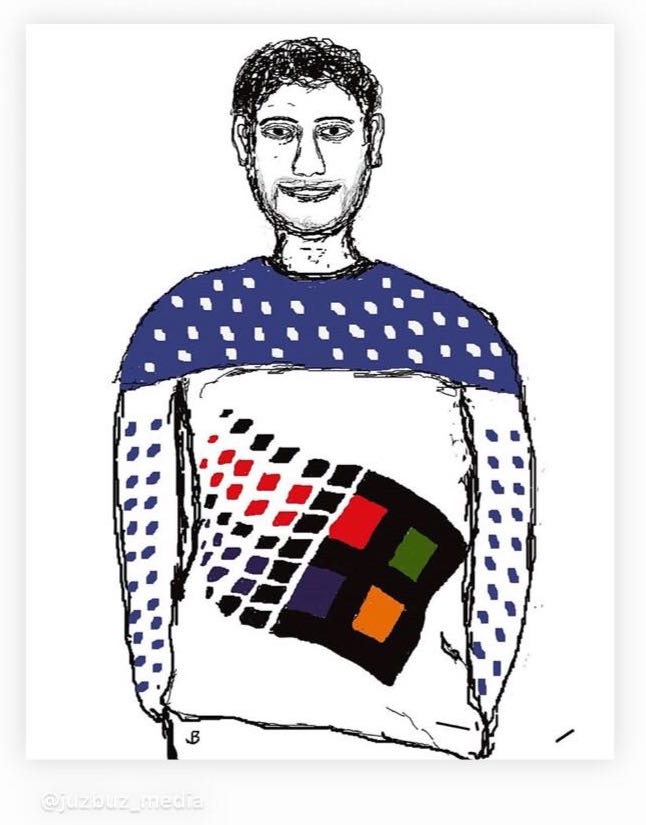 Further Learnings / Engagement
This series warranted the most engaged post in history for @Windows on all platforms 2x over.
---