19 Crimes Social
Art Direction, Concepting, Design, Photography, Retouching, Composite, Photo Manipulation, Directing
---
Client:
Treasury Wine Estates
Brand:
19 Crimes
My Role:
Concepting, Art Direction, Design, Photography, Retouching, Photo Manipulation.
When Treasury Wine Estates came to us about revisiting one of their most popular brands, 19 Crimes, it was clear that their social presence needed to be re-invented. We were then tasked to turn the 19 Crimes brand from a historical brand to a full lifestyle brand.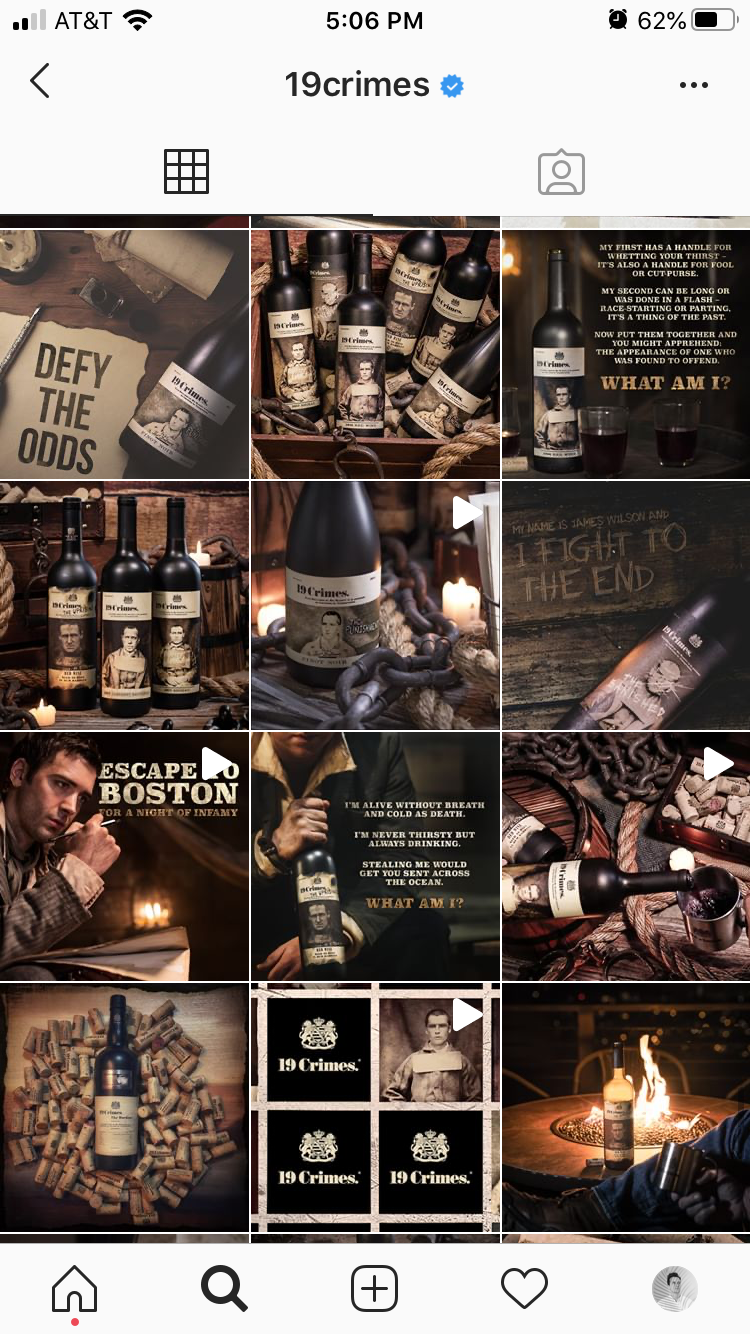 ---
Get Caught Rose Handed

Concept: Create a recipe video for a rose coctail utalizing the 19 Crimes rose for our audience to try at home.
My Role: Art Direction (pre-pro), On-set Director


"Long. Live. Infamy."

Concept: Incorporate the brand's catchphrase into the world by inventing typographic executions in real life situations where type lives (i.e. coaster, patch, tattoo, graffitti etc.)
My Role: Art Direction, Concept, Design, Photo Manipulation, Composite, Retouching


Lifestyle Photography Carousels

Concept: To drive home the lifestyles our audience is enacting with, we did several lifestyle shoots in various locations. The images were then developed for IG Carousel and implemented interesting crops in which two images are shown in each "frame" of the Instagram UI. This allows the user to feel like they're sliding thru a story instead of individual images. Concepts included: Polaroid, Darkroom, Barbershop, Woodshop.
My Role: Art Direction, Concept, Photography, Retouching


Historical Presence

Concept: Our audience really loved learning about the brand and it's cast of convict characters. To drive this home we developed multiple extensions on how to show off the interesting history of 19 Crimes. We completed this with two different Instagram stories series' "Beyond The Bottle," and "Every Crime Has a Story."
My Role: Art Direction, Concept, Design


Tap Thru For A Taste Instagram Story

Concept: A 10 frame Instagram Story that lets users tap thru as a glass of wine slowly disappears.
My Role: Art Direction, Photography, Retouching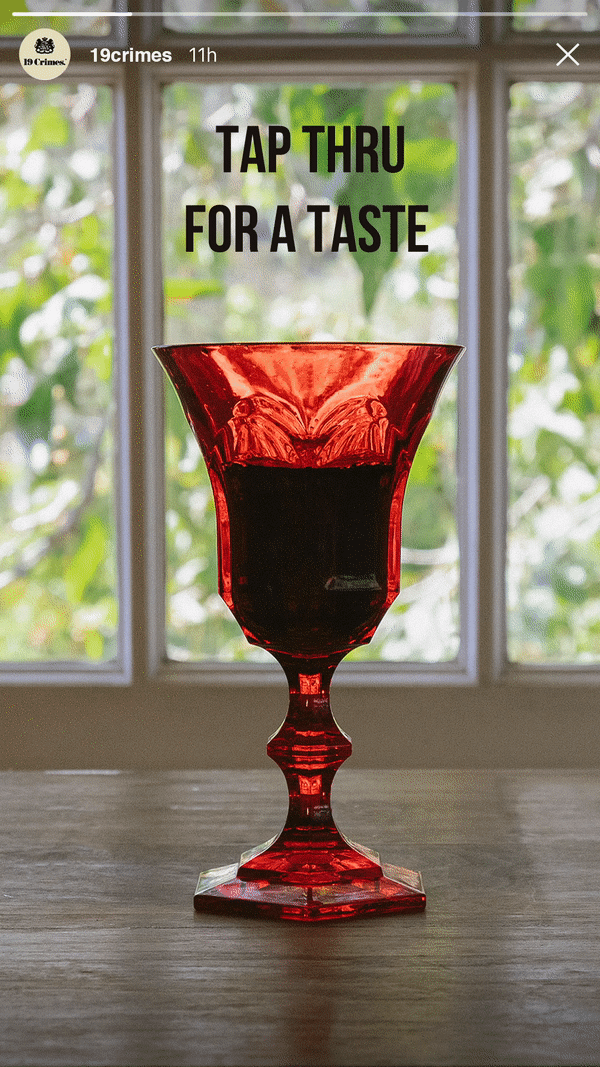 Covid-19

Concept: We were tasked to create posts that were Coronavirus centric. Examples included: a treasure map leading a person from the sofa to the wine rack in their kitchen, a Zoom call between the 19 Crimes convicts, and a sentimental message for our gang.
My Role: Art Direction, Concept, Design


Additional Product + Lifestyle Photography


My Role: Art Direction, Concept, Photography, Retouching


Composite Imagery

Concept: On occassion, when a photoshoot was out of budget, I had to comp the product into lifestyle imagery.
My Role: Art Direction, Concept, Photo Manipulation, Composite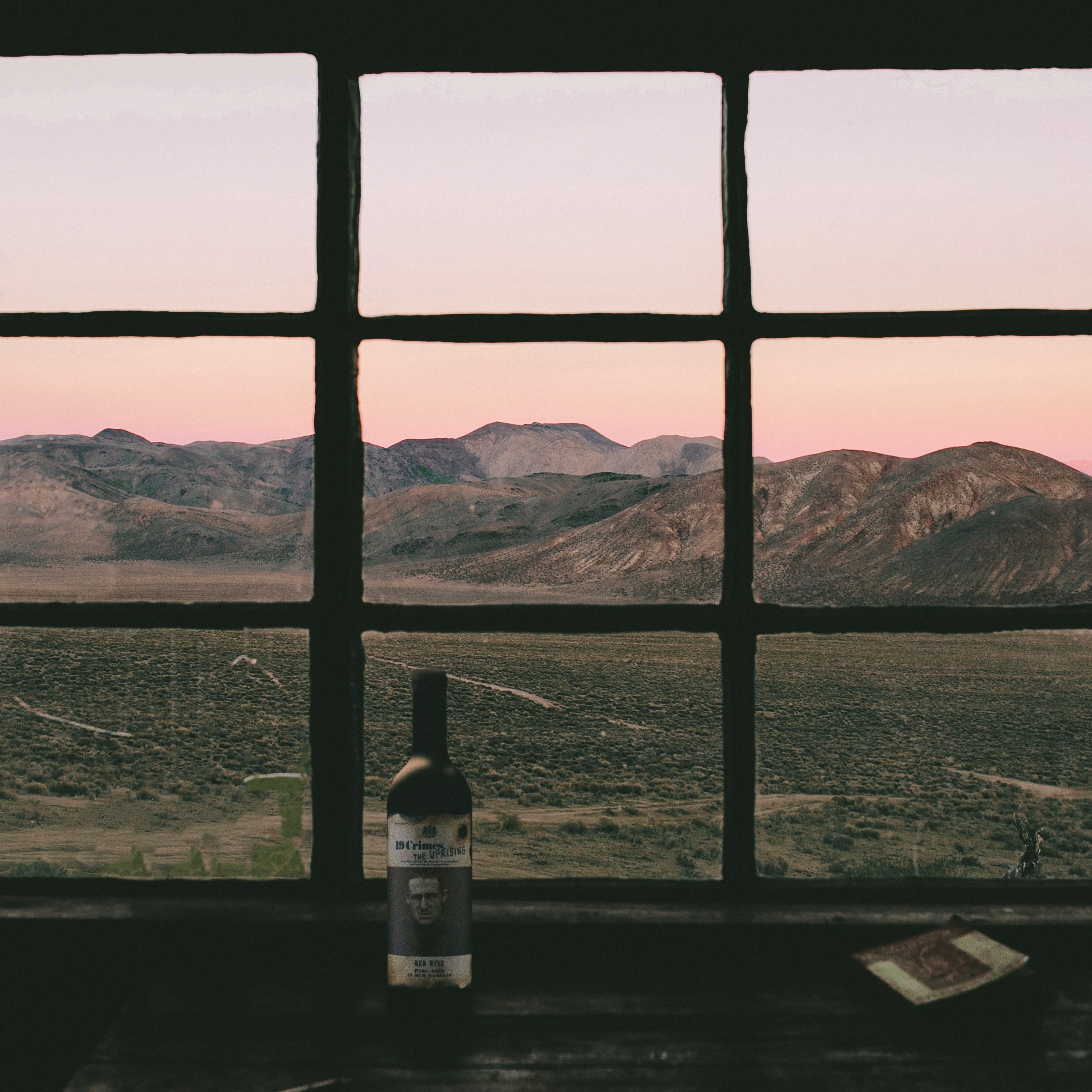 ---

Agency: Wunderman Thompson LA
Group Creative Director: Aaron Howe
Social Lead: Andrew Dolby
Art Director: Matt Goldberg
Copywriter: JK Lyons
Strategist: Matt Confer
Account Director: Alli Adamonis
Project Manager: Evan Knudsen